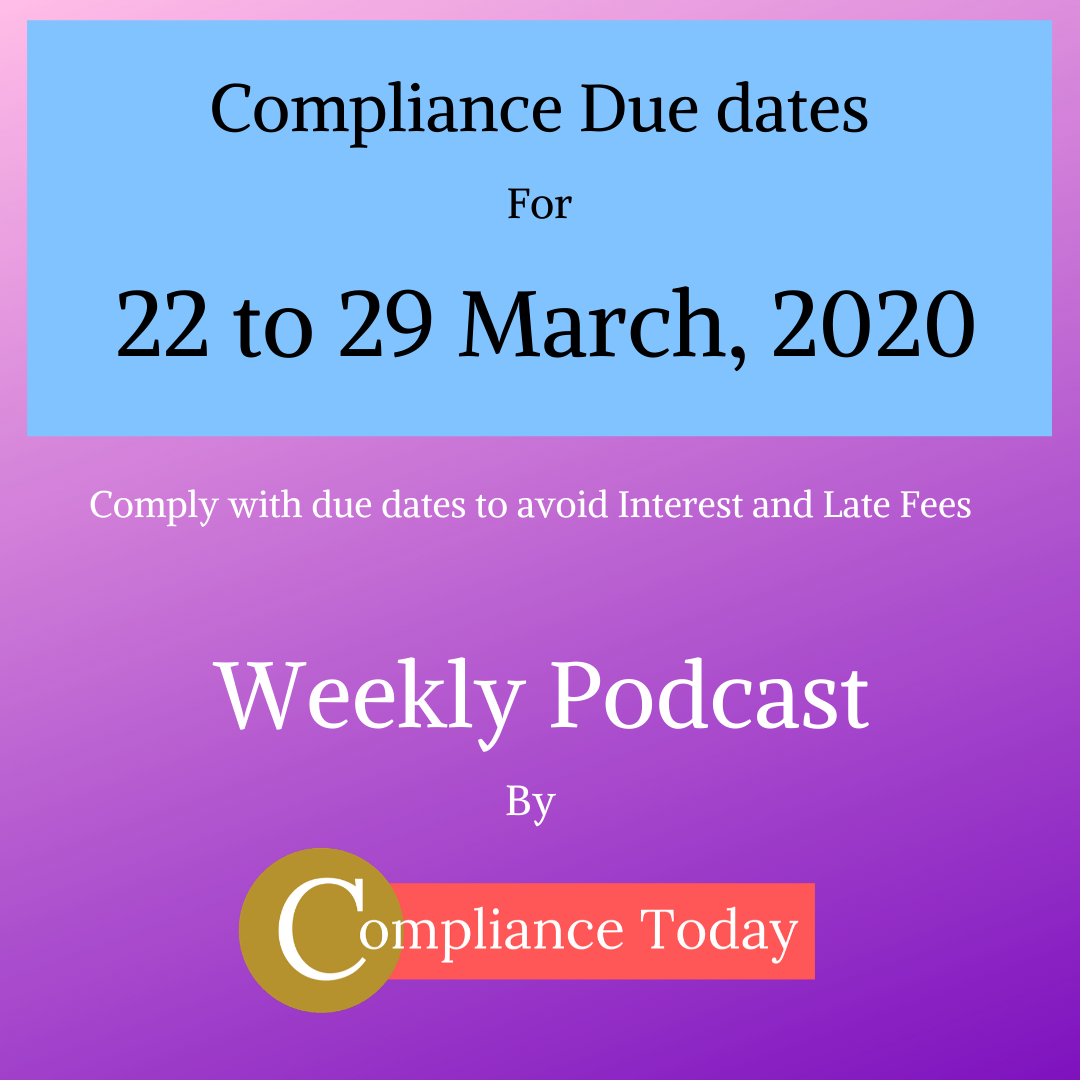 Welcome back to Podcast channel of Compliance Today, which is a help initiative by CABIZNet Compliance to inform businesses and professionals about weekly compliance due dates.
Keeping compliances in order is necessary to avoid late fees and interest and, even notices from tax authorities.
Today we will cover compliances from 22 march to 29 March.